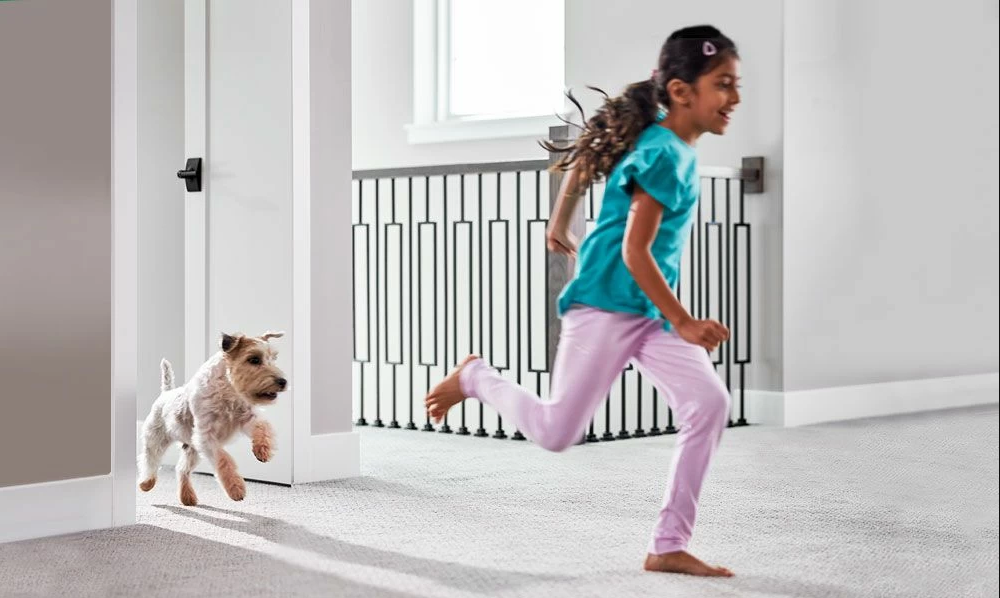 3 Crucial Reasons Why Chem-Dry's Solution is the Best Choice
FRIDAY, FEBRUARY 14, 2020
Our innovative cleaning process combined with our industry-leading products makes Chem-Dry the most effective carpet cleaning service! 
Here are the top 3 reasons why our green solution is the best choice when it comes to carpet cleaning:
1. Chem-Dry Uses Less Water
Unlike most typical carpet cleaning solutions — which usually utilize a steam cleaning method — the Chem-Dry carpet cleaning process is one that is not only more effective, but also uses up to 80% less water than typical carpet cleaners.  
Why? It is a combination of the process and the green solution that we use. Where typical steam carpet cleaning saturates carpets with soapy water, the Chem-Dry process uses millions of microscopic bubbles combined with powerful Hot Carbonating Extraction and a natural green solution, The Natural® — which means we use less water and no harsh soaps or chemicals causing less stress on the carpet. The carbonation loosens and lifts the dirt, and our high-powered equipment then removes it. As an added benefit, this method also typically takes a lot less time to dry. 
2.
Protection to Your Carpet
Another huge advantage of our low moisture process and green solution is the way that it protects your carpet in the long run. Through a faster dry time and less water collected at the base of the carpet, it reduces the risk of mold and mildew; this not only protects your carpet, but lessens the overall exposure of those allergens to your family. 
3. Safe For Kids and Pets
We understand that your home is a safe, healthy place for your family. That is why our green solution is non-toxic. The solution cannot be contracted by touch or inhaled in the air, making it the safest option for your family! 
BACK TO BLOGS